Morgana updated to 64 bit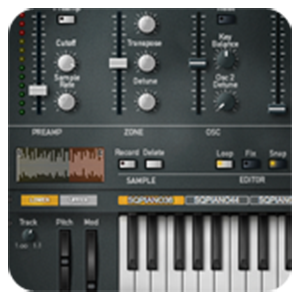 112dB has updated its vintage sampler Morgana to v1.2.8. New features:
64-bit support
AAX-version
cleaner sound
improved 'voice stealer'
lots of new samples!
Existing owners can update at no additional charge. The update can be downloaded here
Morgana in a nutshell
emulates the gritty, dark & punchy sound of the early days of sampling an authentic representation of an early digital sampler, without the clumsy interface or annoying RAM limitations. Plus: Morgana weighs much less, doesn't need maintenance, and you don't need to carry all those vulnerable floppy disks around any more. gives your samples that real 80ies feel. comes with lots of (new) samples inspired on our favorite gear of the days of synthpop and early hiphop.